Is Online Education a Setback or Step-Forward?

Abstract views: 221 /

PDF downloads: 168
Keywords:
Online Education, Detriments, Advantages, Self-Regulation Skills, Flexibility, Convenience, Cheating, Distanced Learning, Hybrid Education, Chronic Absenteeism
Abstract

Covid-19 Pandemic has created a consolidation of the education and the technology sector, which has led to the transition into online learning. Within the last two years, teachers and students were able to observe the short-term benefits and detriments of distanced-online education. Categorizing the effects of this new normal for student' education can be looked at through four primary lenses; personal, social, educational, and technological. Wherever we criticize online education, there are myriad advantages, from convenience and flexibility to cost. However, within the ephemeral struggles of this rapid transition, student bodies and faculty members started raising doubts about its major efficiency, self-regulation skills, and mental health setbacks. Even after we aggregate the potential benefits of online education, we need to consider its human aspect. With the correct and reliable allocation of resources combined with advancements from artificial intelligence and state-of-the-art automation, we will manage to pave the way for perfect hybrid education.
References
Alshamrani, M. (2019). An Investigation of the Advantages and Disadvantages of Online Education.http://orapp.aut.ac.nz/bitstream/handle/10292/12479/AlshamraniMS.pdf?sequence=5&isAllowed=y
Baleni, Z. G. (2015). Online formative assessment in higher education: Its pros and cons. Electronic Journal of E-Learning, 13(4), pp228?236–pp228?236. https://academic-publishing.org/index.php/ejel/article/view/1730/1693
Balfanz, R. (2016, October 1). Absenteeism Matters to Schools and Students. Phi, Delta, Kappan. Retrieved December 28, 2020, from https://kappanonline.org/absenteeism-school-matters/
Becker, S. A., Brown, M., Dahlstrom, E., Davis, A., DePaul, K., Diaz, V., & Pomerantz, J. (2018). NMC Horizon Report: 2018 Higher Education Edition. In ERIC. EDUCAUSE. https://eric.ed.gov/?id=ED594367
Debatur, I. (2020, June 21). Why Students Fail to Study Online. ELearning Industry. https://elearningindustry.com/reasons-why-students-fail-study-online
Gautam, P. (2020, October 10). Advantages and Disadvantages Of Online Learning. ELearning Industry. https://elearningindustry.com/advantages-and-disadvantages-online-learning
George, D. St., Strauss, V., Meckler, L., Heim, J., & Natanson, H. (2021, March 15). How the pandemic is reshaping education. Washington Post. https://www.washingtonpost.com/education/2021/03/15/pandemic-school-year-changes/
Gunawardena, C., & Mcisaac, M. (2021). Distance Education. In Eds. Jonassen, D. & Driscoll, M. Handbook of Research on Educational Communications and Technology. http://www.studyonthebeach.com/csusb/classes/archive/fall2008/etec_674_fall_2008/readings/14.pdf
Grady, J. S., Her, M., Moreno, G., Perez, C., & Yelinek, J. (2019). Emotions in storybooks: A comparison of storybooks that represent ethnic and racial groups in the United States. Psychology of Popular Media Culture, 8(3), 207-217. https://doi.org/10.1037/ppm0000185
Hodges, C., Moore, S., Lockee, B., Trust, T., & Bond, A. (2020, March 27). The Difference Between Emergency Remote Teaching and Online Learning. Er.educause.edu. https://er.educause.edu/articles/2020/3/the-difference-between-emergency-remote-teaching-and-online-learning
Holmes, W., Bialik, M., & Fadel, C. (2019). Artificial Intelligence in Education Promises and Implications for Teaching and Learning. https://curriculumredesign.org/wp-content/uploads/AIED-Book-Excerpt-CCR.pdf
Holstein, K., McLaren, B. M., & Aleven, V. (2018, June 20). Student Learning Benefits of a Mixed-Reality Teacher Awareness Tool in AI-Enhanced Classrooms. Springer. https://link.springer.com/chapter/10.1007/978-3-319-93843-1_12?error=cookies_not_supported&code=34f1edc8-5245-48f7-a050-a4412dc71499
Hussain, M., Zhu, W., Zhang, W., & Abidi, S. M. R. (2018, October 2). Student Engagement Predictions in an e-Learning System and Their Impact on Student Course Assessment Scores. Computational Intelligence and Neuroscience. https://www.hindawi.com/journals/cin/2018/6347186/
Kumar, D. (2015). Pros and Cons of Online Education. https://www.ies.ncsu.edu/wp-content/uploads/sites/15/2015/08/Pros_and_Cons_of_Online_Education_by_Kumar-1.pdf
Lozovoy, A. Y., & Zashchitina, E. K. (2019, September 1). Online Education: Pros and Cons. IEEE. Xplore. https://doi.org/10.1109/ITQMIS.2019.8928455
Luckin, R., Holmes, W., Griffiths, M., & Pearson, L. (2017). Intelligence Unleashed An argument for AI in Education. https://www.pearson.com/content/dam/one-dot-com/one-dot-com/global/Files/about-pearson/innovation/Intelligence-Unleashed-Publication.pdf
Mayzenberg, A. (2021, June 3). Accepting and Adapting to a New Normal for School. www.collegexpress.com. https://www.collegexpress.com/articles-and-advice/student-life/blog/accepting-and-adapting-new-normal-school/
Nature. (2020). Online learning cannot just be for those who can afford its technology. Nature, 585(7826), 482–482. https://doi.org/10.1038/d41586-020-02709-3
Pednekar, P. (2020, June 26). Can online learning replace the school classroom? The Hindu. https://www.thehindu.com/opinion/op-ed/can-online-learning-replace-the-school-classroom/article31917964.ece
Roberts, T., & McInnerney, J. M. (2007, October). Seven Problems of Online Group Learning (and Their Solutions). ResearchGate; International Forum of Educational Technology and Society. https://www.researchgate.net/publication/220374945_Seven_Problems_of_Online_Group_Learning_and_Their_Solutions
Rose, J. (2020, May 31). Stop the Machine: Why We Should Resist Online Learning. History News Network. https://historynewsnetwork.org/article/175718
Taylor, R. (2002, February). Pros and cons of online learning – a faculty perspective. ResearchGate. https://www.researchgate.net/publication/243460511_Pros_and_cons_of_online_learning_-_a_faculty_perspective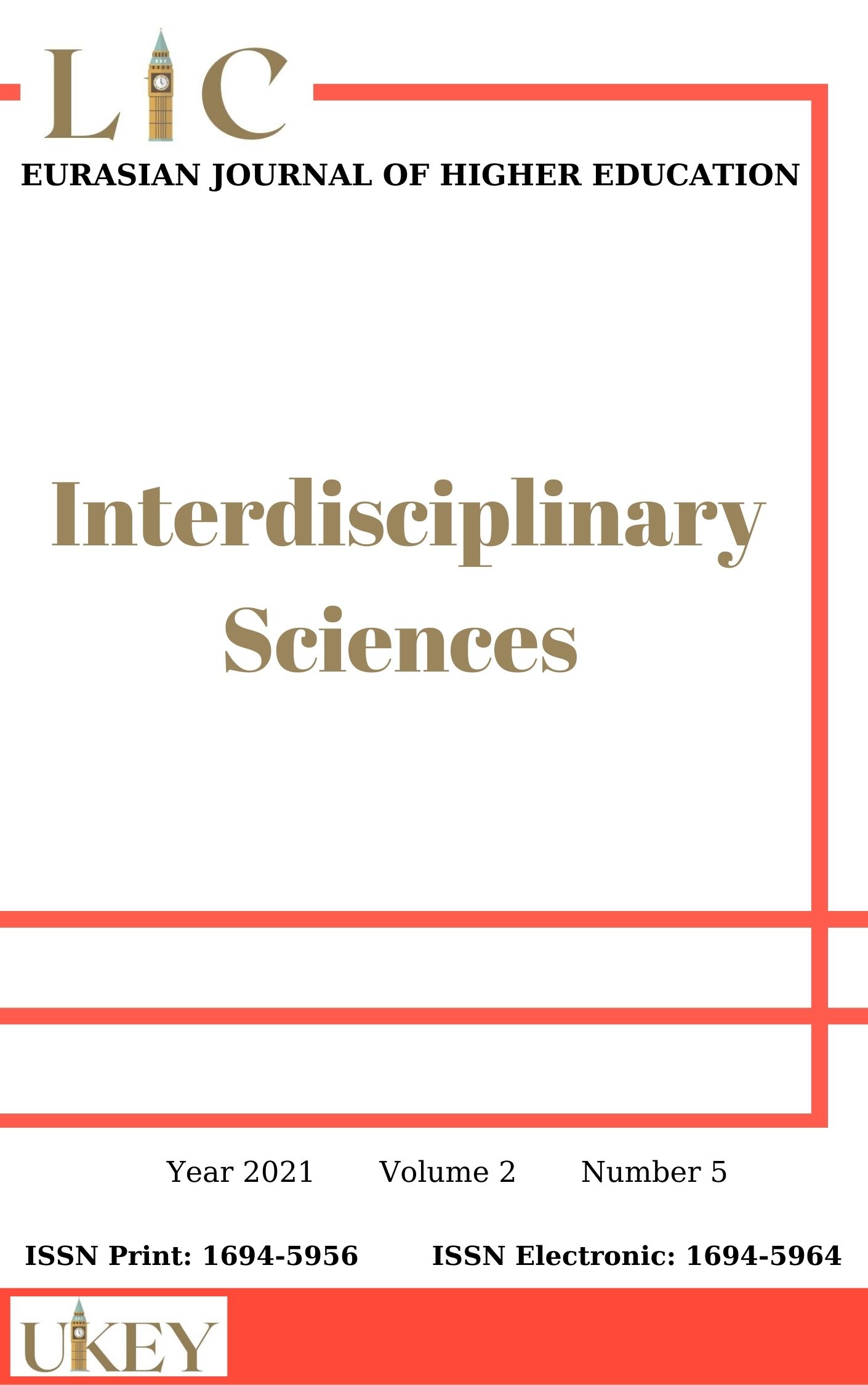 Downloads
How to Cite
Yildirim, Y., Satsevich, K., & Bisen, I. (2021). Is Online Education a Setback or Step-Forward?. Eurasian Journal of Higher Education, (5), 14–23. https://doi.org/10.31039/ejohe.2021.5.60
License
Copyright (c) 2021 Yetkin Yildirim, Kseniya Satsevich, Ibrahim Bisen
This work is licensed under a Creative Commons Attribution-NonCommercial-NoDerivatives 4.0 International License.