Awareness About Impacts of Heavy Workload on Health: An Empirical Study Among Sanitary Workers

Abstract views: 293 /

PDF downloads: 147
Keywords:
Awareness, Impact, Health, Heavy workload, Sanitary worker, Tirunelveli city
Abstract
This survey, quantitative and empirical based descriptive research study has the objective of identifying the perception of the sanitary workers towards the impacts of heavy workload on their health.  In order to achieve this objective, the study sampled 80 sanitary workers from the leading private multi-speciality hospitals in Tirunelveli city of Tamil Nadu, India using convenience and judgement sampling techniques.  From the chosen respondents the primary data were collected using schedule method of data collection with the help of structured self-made questionnaire.  The secondary data were collected from journals and projects to add appropriate significance to the study.  The result of the study analysed having administered the percentage method discovered that majority of the respondents reported that: 'they know somewhat' that heavy workload causes tiredness, disturbance in sleeping, weight loss and getting the appearance of old age; 'they know less' that heavy workload causes generalised body pain and joints pain; and 'they do not know anything' that heavy workload causes stress, issues in appetite, respiratory and stomach disorders, diabetes mellitus, hypertension and cardio vascular disorders
References
Crespo M and Bertrand D. (2013). Faculty workload in a research intensive University: A case study. Project report submitted to CIRANO non-project organization, Canada, 1-30.
Elloy DF and Smith SR. (2003). Pattern of stress, work family conflict, role conflict, role ambiguity and overload among dual career and single career couple: An Australian study. Cross cultural management, 10 (1), 55-66.
Gouzou M, Karanikola M, Lemonidou C, Papathanassoglou E and Gianna Kopoulou M. (2015). Measuring professional satisfaction and nursing workload among nursing staff at a Greek Coronary Care Unit. Rev Esc Enferm USP, 49 (1), 15-21.
Krantz G Berntsson L and Lundberg U. (2003). Total workload, work stress and perceived symptoms in Swedish male and female white collar employees. European journal of public health, 15 (2), 209-214.
Kyndt E, Dochy F, Struyven K and Cascallar E. (2010). The perception of workload and task complexity and its influence on students approaches to learning: A study in higher education. European Journal of psychology of education, 10 (1), 1-23.
MacDonald W. (2003). The impact of job demand and workload on stress and fatigue. Australian psychologist, 38 (2), 1-16.
Omar MK, Mohammed IH, Ariffin MS. (2015). Workload, role conflict and work life balance among employees of an enforcement agency in Malaysia. International journal of business, economics and law, 8 (2), 52-57.
Rajan D. (2013). Awareness about Occupational Hazards: An Empirical Study. Training and Development Journal, 4 (2), 162-168.
Rajan D. (2014). Awareness about Impact of Work Stress: A Comparative Study among Nurses, SONA Global Management Review, 8 (4), 14-23.
Rajan D. (2018). Negative impacts of heavy workload: A comparative study among sanitary workers. Sociology International Journal, 2 (6), 465-474.
Rajan D. (2019a). Awareness about causes of occupational hazards: An empirical study of sanitary workers, Sociology International Journal, 3 (1), 186-195.
Rajan D. (2019b). Lack of resources related factors causing heavy workload: An empirical study of sanitary workers. QUEST: Journal of management and research, VIX (2), 1-26.
Rajan D. (2019c). Perception of work shift and workload among sanitary workers: An empirical study. PRERANA: Journal of management thought and practice, 19 (2), 1-22.
Rajan D. (2019d). Leadership related factors causing heavy workload: An empirical study among sanitary workers. Training and development journal, 10 (1), 11-32.
Rajan D. (2020). Long working hours related factors causing heavy workload: An empirical study among sanitary workers. Indian journal of applied economics and business, 2 (2), 143-169.
Rajan D. (2021a). Role and compensation related factors causing heavy workload: An empirical study of sanitary workers. Eurasian journal of higher education, 2 (2), 16-38.
Rajan D. (2021b). Organization structure and practice related factors causing heavy workload: An empirical study among sanitary workers. London journal of social sciences, 1 (2), 99-129.
Srimarut T and Mekhum W. (2020). The influence of workload and co-worker attitude on job satisfaction among employees of pharmaceuticals industry in Bangkok, Thailand: The mediating role of Training. Sys Rev Pharmacy, 11 (2), 603-611.
Stramler, J. H. (1993). The dictionary for human factors / ergonomics. CRC press Inc., Boca Raton, FL.
Tancinco NP (2016). Status of teachers' workload and performance in State Universities of Eastern Visayas: Implications to educational management. IOSR Journal of business and management (IOSR-JBM), 18 (6), 46-57.
Xiaoming Y, Jiang Ma B, Chang CL and Shieh CJ (2014). Effects of workload on burnout and turnover intention of medical staff: A study. Ethno Med, 8 (3), 229-237.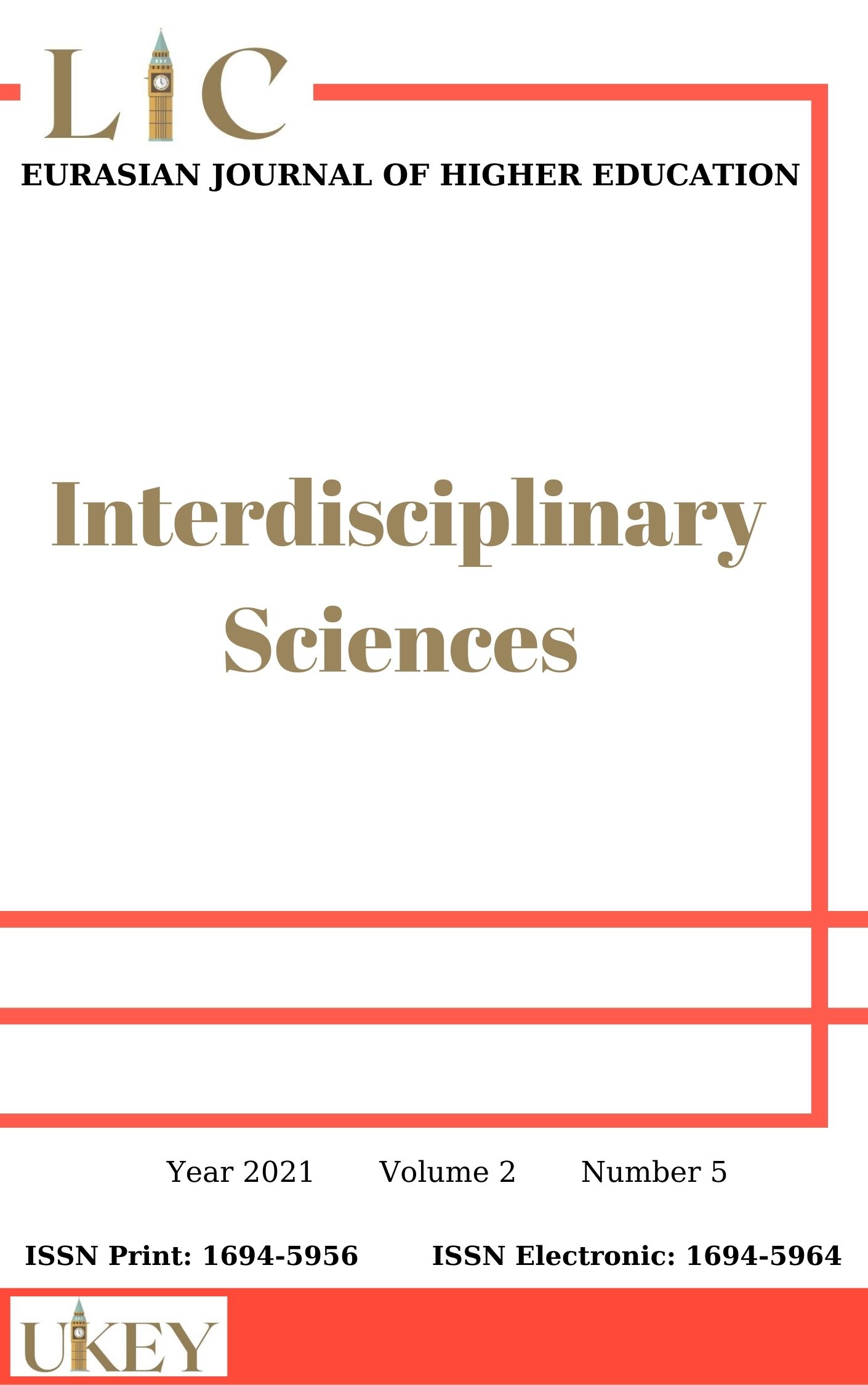 Downloads
How to Cite
Rajan, D. . (2021). Awareness About Impacts of Heavy Workload on Health: An Empirical Study Among Sanitary Workers. Eurasian Journal of Higher Education, (5), 24–53. https://doi.org/10.31039/ejohe.2021.5.61
License
Copyright (c) 2021 Durairaj Rajan
This work is licensed under a Creative Commons Attribution-NonCommercial-NoDerivatives 4.0 International License.