Generative AI in Education

Abstract views: 43
Keywords:
generative AI, education, transformative technology, learning outcomes, student engagement, teacher support, ethical considerations, personalized learning experiences, biased content
Abstract
Recently, the field of artificial intelligence (AI) has advanced significantly, with generative
AI rising to the top of the tech industry's most-discussed subjects list. Education like many
other fields could be transformed by generative AI like ChatGPT, Bard, DALL-E,
Midjourney, and DeepMind, which all have the ability to revolutionize a number of industries
with all the benefits and drawbacks they entail.
The paper begins by providing an overview of generative AI, highlighting its capacity to
generate human-like text, images, and even interactive simulations. It delves into the
underlying principles and techniques that empower generative AI models, focusing on
prominent models like ChatGPT and Midjourney.
To assess the effectiveness of generative AI in educational contexts, the paper examines
studies that have evaluated learning outcomes, student engagement, and teacher support.
These findings provide insights into the efficiency of generative AI as a supplementary
educational tool and its role in fostering innovative teaching practices. The paper also addresses
concerns around the technology being too integrated into education like over dependence and
cheating.
Finally, the paper discusses future possibilities and challenges for the integration of generative
AI in education. It proposes strategies for maximizing the benefits of this technology while
ensuring ethical considerations are met. The paper concludes with a call for further research
and collaboration between AI experts, educators, policymakers, and other stakeholders to
harness the full potential of generative AI in transforming the learning landscape.
References
J. Qadir, "Engineering Education in the Era of ChatGPT: Promise and Pitfalls of Generative AI for Education," www.techrxiv.org, Dec. 2022, doi: https://doi.org/10.36227/techrxiv.21789434.v1.
M. Sharples, "Towards social generative AI for education: theory, practices and ethics," arXiv.org, Jun. 14, 2023. https://arxiv.org/abs/2306.10063 (accessed Jul. 06, 2023).
W. M. Lim, A. Gunasekara, J. L. Pallant, J. I. Pallant, and E. Pechenkina, "Generative AI and the future of education: Ragnarök or reformation? A paradoxical perspective from management educators," The International Journal of Management Education, vol. 21, no. 2, p. 100790, Jul. 2023, doi: https://doi.org/10.1016/j.ijme.2023.100790.
"One-Third of College Students Used ChatGPT for Schoolwork During the 2022-23 Academic Year," Intelligent. https://www.intelligent.com/one-third-of-college-students-used-chatgpt-for-schoolwork-during-the-2022-23-academic-year/ (accessed Jul. 07, 2023).
C. Gordon, "ChatGPT Is The Fastest Growing App In The History Of Web Applications," Forbes, Feb. 02, 2023. https://www.forbes.com/sites/cindygordon/2023/02/02/chatgpt-is-the-fastest-growing-ap-in-the-history-of-web-applications/?sh=5e524f0c678c (accessed Jul. 06, 2023).
W. M. Lim, S. Kumar, S. Verma, and R. Chaturvedi, "Alexa, what do we know about conversational commerce? Insights from a systematic literature review," Psychology & Marketing, Mar. 2022, doi: https://doi.org/10.1002/mar.21654.
I. B. Daily, "Duolingo Uses AI To Captivate Users, Fuel Explosive Growth," Investor's Business Daily, Jun. 22, 2023. https://www.investors.com/research/the-new-america/duolingo-uses-ai-to-revolutionize-learning-captivate-users-fuel-explosive-growth/#:~:text=Historically%2C%20Duolingo%20used%20AI%20to (accessed Jul. 08, 2023).
B. Smith, "Unleashing The Power of AI: Edtech Edition," www.linkedin.com, Feb. 15, 2023. https://www.linkedin.com/pulse/unleashing-power-ai-edtech-edition-bobby-smith-m-sc-ed-/ (accessed Jul. 08, 2023).
"Provocations and possibilities: Stanford seminar examines the future of ChatGPT in education • Stanford Accelerator for Learning," Stanford Accelerator for Learning. https://acceleratelearning.stanford.edu/story/provocations-and-possibilities-stanford-seminar-examines-the-future-of-chatgpt-in-education/
"Think, Pair, Share | Kent State University," www.kent.edu. https://www.kent.edu/ctl/think-pair-share#:~:text=Think%2DPair%2DShare%20(TPS
OpenAI, "How should AI systems behave, and who should decide?," openai.com, Feb. 16, 2023. https://openai.com/blog/how-should-ai-systems-behave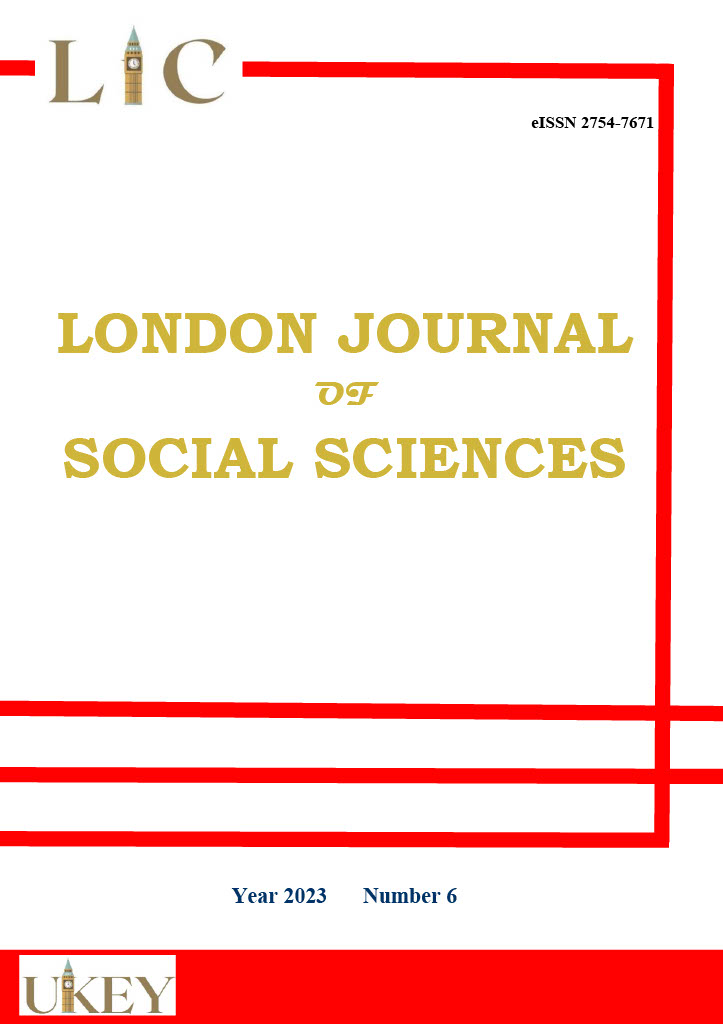 How to Cite
Kars, M. E. (2023). Generative AI in Education. London Journal of Social Sciences, (6), 144–151. https://doi.org/10.31039/ljss.2023.6.114
License
Copyright (c) 2023 Muhammet Emir Kars
This work is licensed under a Creative Commons Attribution-NonCommercial-NoDerivatives 4.0 International License.
You are free to:
Share: copy and redistribute the material in any medium or format. The licensor cannot revoke these freedoms as long as you follow the license terms. Under the following terms: Attribution-NonCommercial-NoDerivatives-No additional restrictions.
Authors retain copyright and agree to license their articles with a Creative Commons Attribution-NonCommercial-NoDerivatives (CC BY-NC-ND) 4.0 License.