Revolutionizing education: A study on Intelligent Tutoring Systems in U.S education

Abstract views: 38 /

PDF downloads: 42
Keywords:
Intelligent Tutoring Systems, ITS, MATHia, Artificial Intelligence, AI, Personalized Feedback, Algorithm , education
Abstract
Over the decades, AI has been drastically impacting health care, entertainment, finance,
transportation, and many other industries, but specifically, how has it impacted education
systems in the United States? With a better ability at examining data points, strengths, and
weaknesses, in this study, we investigate how MATHia, an intelligent tutoring system, uses
AI and how it has affected student performance in mathematics. AI-driven online tutoring
offers a human-like learning environment that encourages collaboration with the students in
order to learn from them and create individualized courses based on the students' emotions,
progress, and learning preferences. MATHia was developed to resemble a human tutor and
personalize learning based on each individual's area of weakness. Did these online tutors
present a cost-effective and revolutionary solution to real-life tutors? Was MATHia effective
in enhancing students' knowledge of the mathematical concepts they had to learn? What can
be done in the future to further expand the benefits of these systems? This research answers
all of these questions by taking three standpoints into consideration (educational, economic,
and futuristic standpoints), each with its own unique data, problems, and solutions to these
problems.
References
Bisen, M., Ozbey, A. Y., Koroglu, Y., Sharif, A., & Sinan, Y. (2023). Comparison of different types of machine learning on Remote Education. Eurasian Journal of Higher Education, (7), 1–7. https://doi.org/10.31039/ejohe.2022.7.73
Carnegie Learning. (n.d.). What is Mathia?. What is MATHia? | Carnegie Learning Support. https://www.carnegielearning.com
Chirikov, I., & Kizilcec, R. (2020, September 24). Colleges can blunt economic impact of pandemic by Sharing Online Courses. EdSource. https://edsource.org
COE - Children's internet Access at home. (n.d.-b). https://nces.ed.gov
Fancsali, S. E., Pavelko, M., Fisher, J., Wheeler, L., & Ritter, S. (2021). Scaffolds and nudges: A case study in learning engineering design improvements. Lecture Notes in Computer Science, 441–445. https://doi.org/10.1007/978-3-030-78270-2_78
Fordham University. (n.d.). Types of online learning. Fordham University. https://www.fordham.edu
Palokangas, E. (2023, May 23). How much does AI cost? What to consider. Scribe. https://scribehow.com/library/cost-of-ai
Wong, C. (2023, May 31). What is an AI intelligent tutoring system and why you should use it. Chatbots for Education and Learning. https://articles.noodlefactory.ai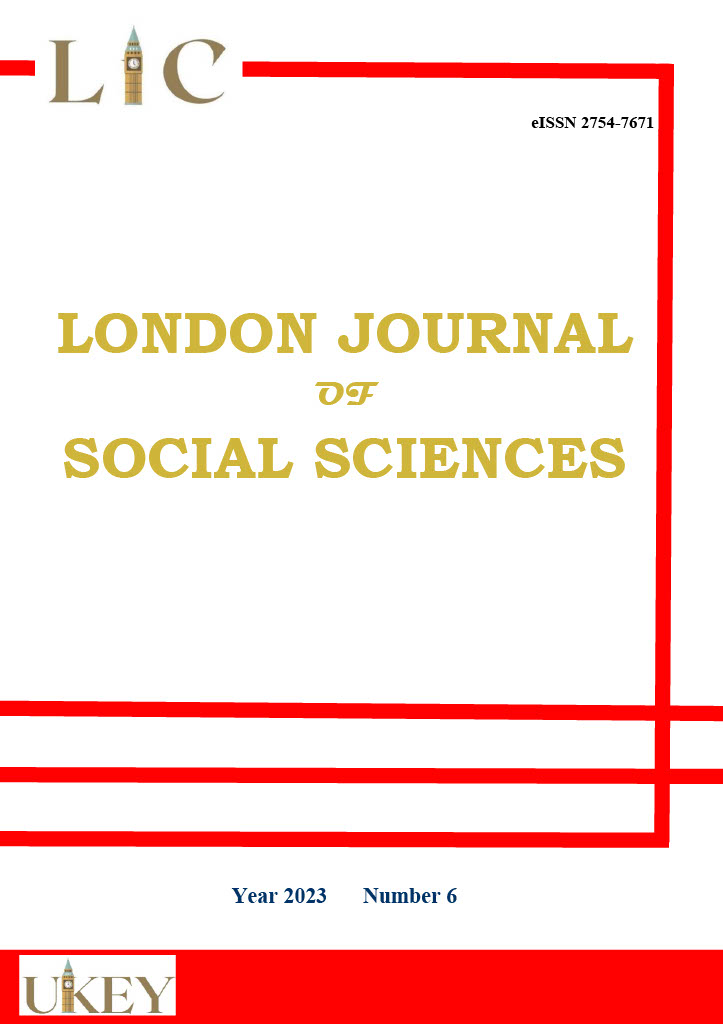 Downloads
How to Cite
Ozbey, A. Y. ., Shakhzoda Mubinova, Mohamed Abdelgadir, & Merve Kevser Gokgol. (2023). Revolutionizing education: A study on Intelligent Tutoring Systems in U.S education . London Journal of Social Sciences, (6), 152–157. https://doi.org/10.31039/ljss.2023.6.117
License
Copyright (c) 2023 Alper Yusuf Ozbey, Shakhzoda Mubinova, Mohamed Abdelgadir, Merve Kevser Gokgol
This work is licensed under a Creative Commons Attribution-NonCommercial-NoDerivatives 4.0 International License.
You are free to:
Share: copy and redistribute the material in any medium or format. The licensor cannot revoke these freedoms as long as you follow the license terms. Under the following terms: Attribution-NonCommercial-NoDerivatives-No additional restrictions.
Authors retain copyright and agree to license their articles with a Creative Commons Attribution-NonCommercial-NoDerivatives (CC BY-NC-ND) 4.0 License.