To what extent were schools and stem education affected and rebuilt after the covid-19 pandemic?

Abstract views: 16 /

PDF downloads: 17
Keywords:
STEM, Covid, Resilience
Abstract
The COVID-19 pandemic had a major impact on STEM education, affecting students, teachers, and the entire education system. The switch to online learning brought about many challenges, which have not been fully analyzed in current research. Reading and summarizing articles on this particular topic formed the primary methodology of this research paper. Upon examining sources on the topic, we found some of these challenges facing the transition to online learning include students' lack of motivation, the demoralization of teachers, and the change of priorities in STEM education. Moreover, STEM teachers' attitudes and views toward online teaching were negatively affected, leading to an increase in mental stress and a higher number of teachers quitting their jobs. On the other side, STEM professors who prioritized open communication and leniency in policies were more successful in creating a positive and inviting learning environment for their students. Based on this information, we can presume that the education system needs to be more adaptable and flexible to ensure that students and teachers receive the assistance they need in times of crisis. It is through their resilience and determination that STEM education will be able to continue to thrive in the post-Covid era.
References
DeCoito, I., & Estaiteyeh, M. (2022). Transitioning to Online Teaching During the COVID-19 Pandemic: an Exploration of STEM Teachers' Views, Successes, and Challenges. Journal of Science Education & Technology, 31(3), 340–356. https://doi.org/10.1007/s10956-022-09958-z
George-Levi, S., Laslo-Roth, R., Bareket Bojmel, L., & Margalit, M. (2022). Perceptions of family support and college support: the mediating roles of hope and peer support. Journal of Further & Higher Education, 46(2), 272–285. https://doi.org/10.1080/0309877X.2021.1906850
Kelly, D. P. (2021). Pandemic Pedagogy: K-12 Technology and Engineering Education Under COVID-19. Journal of Technology Studies, 47(1), 2–10.
Pagoto, S., Lewis, K. A., Groshon, L., Palmer, L., Waring, M. E., Workman, D., De Luna, N., & Brown, N. P. (2021). STEM undergraduates' perspectives of instructor and university responses to the COVID-19 pandemic in Spring 2020. PLoS ONE, 16(8), 1–20. https://doi.org/10.1371/journal.pone.0256213
Sain, J., & Bowen, B. (2022). Elementary Teacher Self-Efficacy with Design-Based Learning in Virtual and Blended Educational Settings. Journal of STEM Education: Innovations & Research, 23(3), 5–11.
Sedaghatjou, M., Hughes, J., Liu, M., Ferrara, F., Howard, J., & Mammana, M. F. (2021). Teaching STEM online at the tertiary level during the COVID-19 pandemic. International Journal of Mathematical Education in Science & Technology, 1–17. https://doi.org/10.1080/0020739x.2021.1954251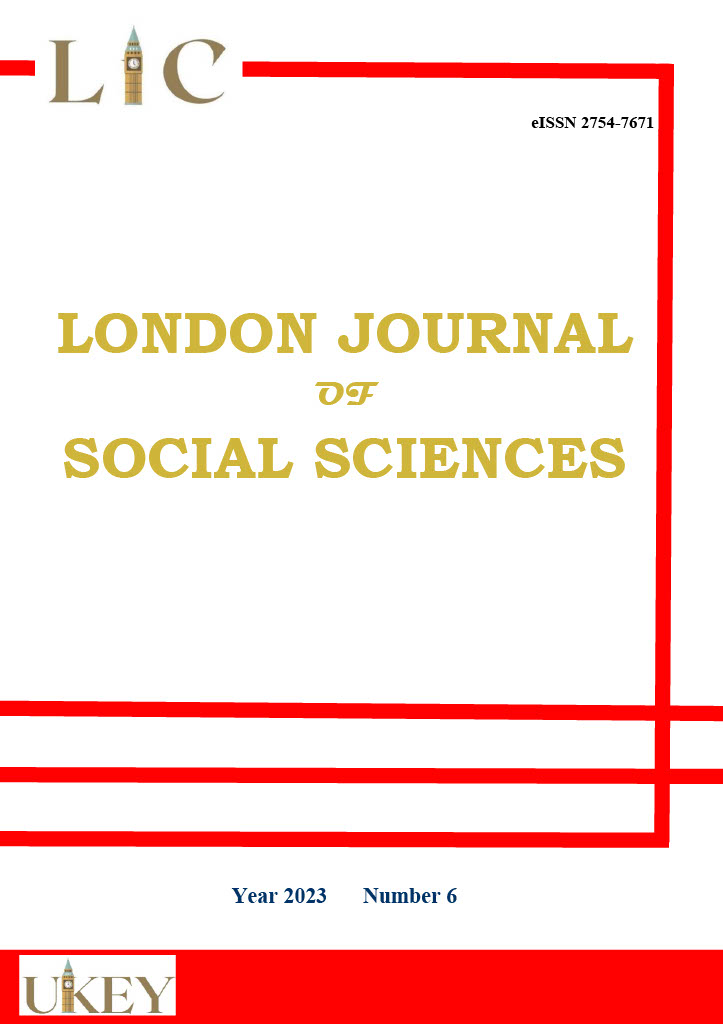 Downloads
How to Cite
Nalcaci , M. ., Tunca, E., & Nadi , N. (2023). To what extent were schools and stem education affected and rebuilt after the covid-19 pandemic?. London Journal of Social Sciences, (6), 20–25. https://doi.org/10.31039/ljss.2023.6.100
License
This work is licensed under a Creative Commons Attribution-NonCommercial-NoDerivatives 4.0 International License.