Scoping review of impact of digital transformation on business processes

Abstract views: 73 /

PDF downloads: 18
Keywords:
digital transformation, business processes, management, impact assessment, model, evolution
Abstract
Over the past decades, and in particular since COVID-19 pandemic, digital transformation has covered more and more areas in business and management. Digital transformation poses new challenges for scientists, especially when assessing the impact of digital transformation on business processes.
The scientific research is devoted to the analysis of existing approaches to measuring the effect of the implementation of digital transformation in the system of corporate governance in terms of compliance with the principles of sustainable development.
This article conducted research on scientific articles from 2019 to 2023 years to demonstrate the relevance of topics in the field of digital transformation of management and business processes.
The research method is based on a comprehensive search method using an iterative process, which is guided by the requirement to identify all relevant literature (published and unpublished) suitable to answer the main question: the impact of digital transformation on business processes.
The key criteria for the search were words and phrases: digital transformation, business processes, management, model, processes, as well as various categories by authors, number of articles and their citations.
The implementation strategy of modern digital technologies and initiatives should be based on a systematic approach to measurement, analysis, and improvement of the organization's business processes for sustainable development. The ways and directions of implementing digital business process tracements directly affect the effectiveness and success in general. The result suggests future opportunities in this widespread field and thereby highlights the most influential and unique research in the field.
References
Tratkowska, Kamila. (2019). Digital transformation: theoretical backgrounds of digital change, Management Sciences = Nauki o Zarządzaniu, 2019, 24(4), 32-37. http://dx.doi.org/10.15611/ms.2019.4.05
McKinsey. What is digital transformation? https://www.mckinsey.com/featured-insights/mckinsey-explainers/what-is-digital-transformation
Salesforce. What Is Digital Transformation? https://www.salesforce.com/products/platform/what-is-digital-transformation/
Gartner. Digital transformation. https://www.gartner.com/en/information-technology/glossary/digital-transformation
Appian. Business Process Definition. https://appian.com/bpm/business-process-definition.html
Anna Lemańska-Majdzik, Małgorzata Okręglicka. (2015). Identification of Business Processes in an Enterprise Management, Procedia Economics and Finance, 27, 394-403. https://doi.org/10.1016/S2212-5671(15)01011-4
Tranfield, D., Denyer, D. and Smart, P. (2003). Towards a Methodology for Developing Evidence: Informed Management Knowledge by Means of Systematic Review. British Journal of Management, 14, 207-222. http://dx.doi.org/10.1111/1467-8551.00375
Bogdan Ubiparipović. (2023). Key activities of digital business transformation process, Strategic Management, 28(1), 33-40. https://doi.org/10.5937/StraMan2200016U
Струк, Н., Євтушенко, Н., Хлевицька, Т., Насад, Н., & Рязанцев, Р. (2022). АНАЛІЗ ВПЛИВУ ЦИФРОВИХ ТРАНСФОРМАЦІЙ НА РОЗВИТОК НАЦІОНАЛЬНИХ БІЗНЕС-СТРУКТУР, Financial and Credit Activity Problems of Theory and Practice, 6(47), 218–229. https://doi.org/10.55643/fcaptp.6.47.2022.3916
Kirchmer, M. (2021). Digital Transformation of Business Process Governance. In: Shishkov, B. (eds) Business Modeling and Software Design. BMSD 2021. Lecture Notes in Business Information Processing, vol 422. Springer, Cham. https://doi.org/10.1007/978-3-030-79976-2_14
Abayomi Baiyere, Hannu Salmela & Tommi Tapanainen. (2020). Digital transformation and the new logics of business process management, European Journal of Information Systems, 29(3), 238-259. https://doi.org/10.1080/0960085X.2020.1718007
K. Pousttchi, A. Gleiss, B. Buzzi and M. Kohlhagen. (2019). Technology Impact Types for Digital Transformation, IEEE 21st Conference on Business Informatics (CBI), 487-494. https://doi.org/10.1109/CBI.2019.00063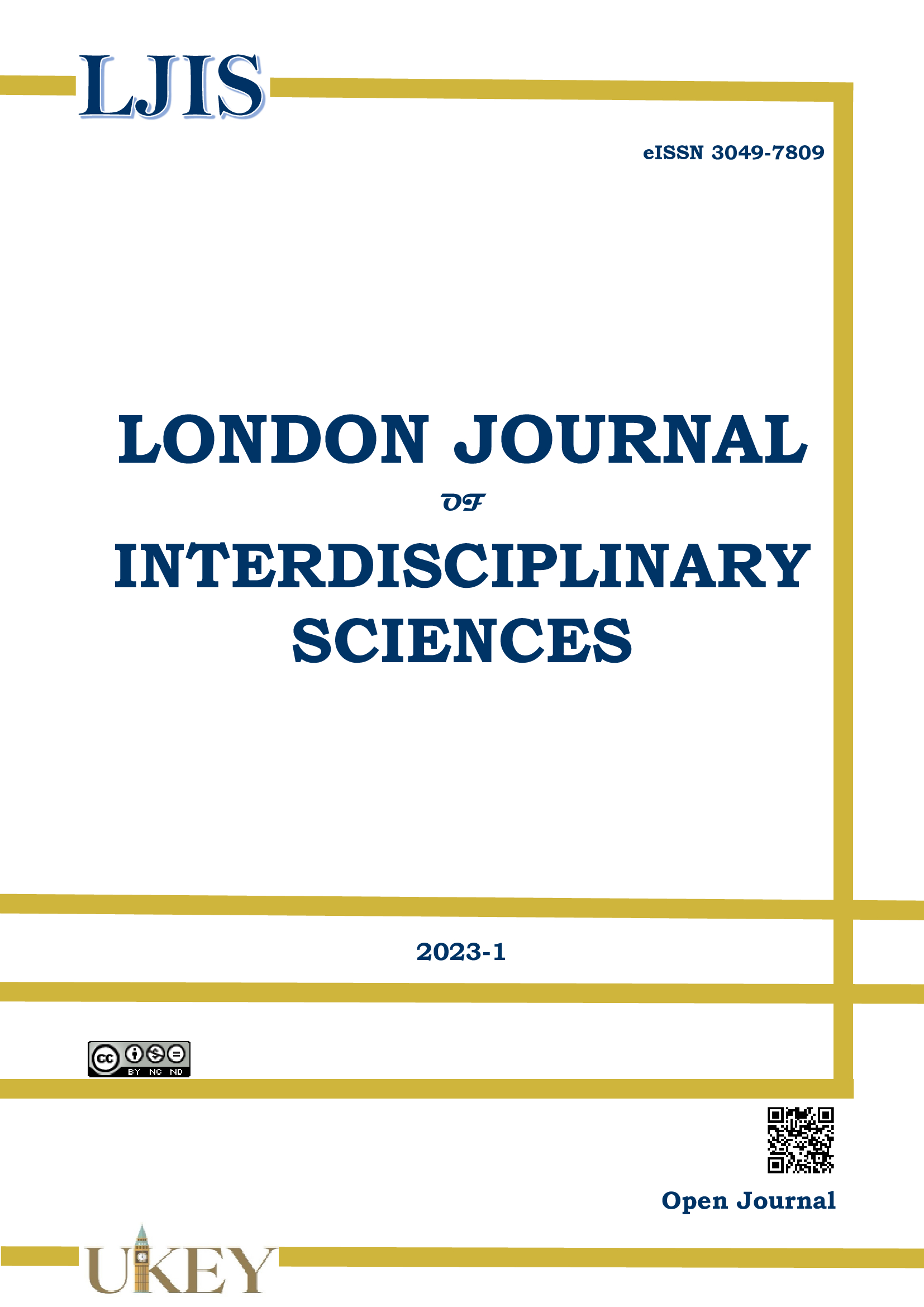 Downloads
How to Cite
Lysenko, S. . (2023). Scoping review of impact of digital transformation on business processes. London Journal of Interdisciplinary Sciences, (6), 63–71. Retrieved from https://londonic.uk/js/index.php/jis/article/view/160
License
Copyright (c) 2023 Sergii Lysenko
This work is licensed under a Creative Commons Attribution-NonCommercial-NoDerivatives 4.0 International License.
You are free to:
Share— copy and redistribute the material in any medium or format
The licensor cannot revoke these freedoms as long as you follow the license terms.
Under the following terms:
Attribution - You must give appropriate credit, provide a link to the license, and indicate if changes were made. You may do so in any reasonable manner, but not in any way that suggests the licensor endorses you or your use.
NonCommercial- You may not use the material for commercial purposes .
NoDerivatives- If you remix, transform, or build upon the material, you may not distribute the modified material.
No additional restrictions- You may not apply legal terms or technological measures that legally restrict others from doing anything the license permits.