Agile Change Management of Ukraine's IT Sector's and Value Creation Amidst Conflict

Abstract views: 14 /

PDF downloads: 5
Keywords:
Ukrainian IT, value creation, agile change management, value creation strategy, value stream mapping
Abstract
The ongoing conflict in Ukraine has posed significant challenges to the country's IT sector. Despite these challenges, the sector has demonstrated remarkable resilience, adapting to the new realities and continuing to provide critical services to both domestic and international clients.
This research examines the Ukrainian IT industry before and after the war, and designs a value stream mapping of the sector that is applicable to current realities. It also explores the value creation strategies employed by the sector to maintain productivity and deliver value to its clients.
The research finds that the sector has adopted a number of strategies to mitigate the impact of the war on its value stream, including attracting and retaining talent, investing in skill development and upskilling, adopting agile project management, implementing automated testing and continuous quality improvement, enhancing cybersecurity measures, and expanding into new markets and diversifying customer base. The sector's ability to adapt, innovate, and deliver value in the face of adversity provides valuable insights and lessons for other sectors and countries facing similar challenges.
References
Agile Alliance (2023). Survey of IT companies in Ukraine. https://stevenpcurtis.medium.com/the-state-of-agile-in-2023-959a1da149f4
Association for Software Testing (2023). Survey of IT companies in Ukraine. https://www.datasciencecentral.com/ukrainian-success-through-the-lens-of-agile/ by DataScienceCentral
Chen, C.-H., Wang, W.-M., & Tsai, K.-W. (2021). Agile supply chain management: A systematic literature review. Journal of Enterprise Information Management, 34(3), 655-678.
Cybersecurity Association of Ukraine (2023). Study of the cybersecurity landscape in Ukraine. https://scsa.org.ua/?page_id=850&lang=en
The Future of the Ukrainian IT Industry (2022). Deloitte. https://www2.deloitte.com/content/dam/Deloitte/ua/Documents/about-deloitte/about-deloitte-global-report-full-version-2022-en.pdf
DevOps Institute (2023). Survey of IT companies in Ukraine https://itsvit.com/blog/cost-of-a-devops-engineer-in-ukraine-and-abroad-a-comparison/
Global Services Outsourcing (2022). The Top 10 Countries for Software Outsourcing in 2022. https://hackernoon.com/10-best-countries-to-outsource-software-development-in-2022
Highsmith, J. (2009). Agile project management: Creating innovative products. Pearson Education
Hines, P., & Rich, N. (1997). The seven value stream mapping tools. International Journal of Operations & Production Management, 17(1), 46-64.
IT Ukraine Association (2019). Diia City: A New Legal and Tax Environment for IT Companies in Ukraine. https://www.lexology.com/library/detail.aspx?g=7671ad51-8dab-45d7-9882-6c1583a3196c
IT Ukraine Association (2022). IT Ukraine Report 2022. https://itukraine.org.ua/files/reports/2022/DoITLikeUkraine2022_EN.pdf
IT Ukraine Association (2023). IT Ukraine Report 2023. https://itukraine.org.ua/files/reports/2022/DoITLikeUkraine2022_EN.pdf
Krasnokutska, N., & Liang, G. (2022). Creation of added value from the position of sustainable development of the Company.
Liker, J. K. (2004). The Toyota way: 14 management principles from the world's greatest manufacturer. McGraw-Hill Professional.
Paniagua, S., & Moyano, J. C. (2010). Agile change management. In Agile Software Development: The Business of Innovation (pp. 149-166). Springer, London.
Rother, M., & Shook, J. (2003). Learning to see: Value-stream mapping to create value and eliminate waste. Lean Enterprise Institute.
TopCoder (2022). TopCoder Developer Skill Index. https://skillvalue.com/en/it-recruitment/it-ranking-best-developers-2019-skillvalue/
Ukrainian Government (2023). Measures to Support the IT Sector. https://blog.invgate.com/how-to-improve-it-support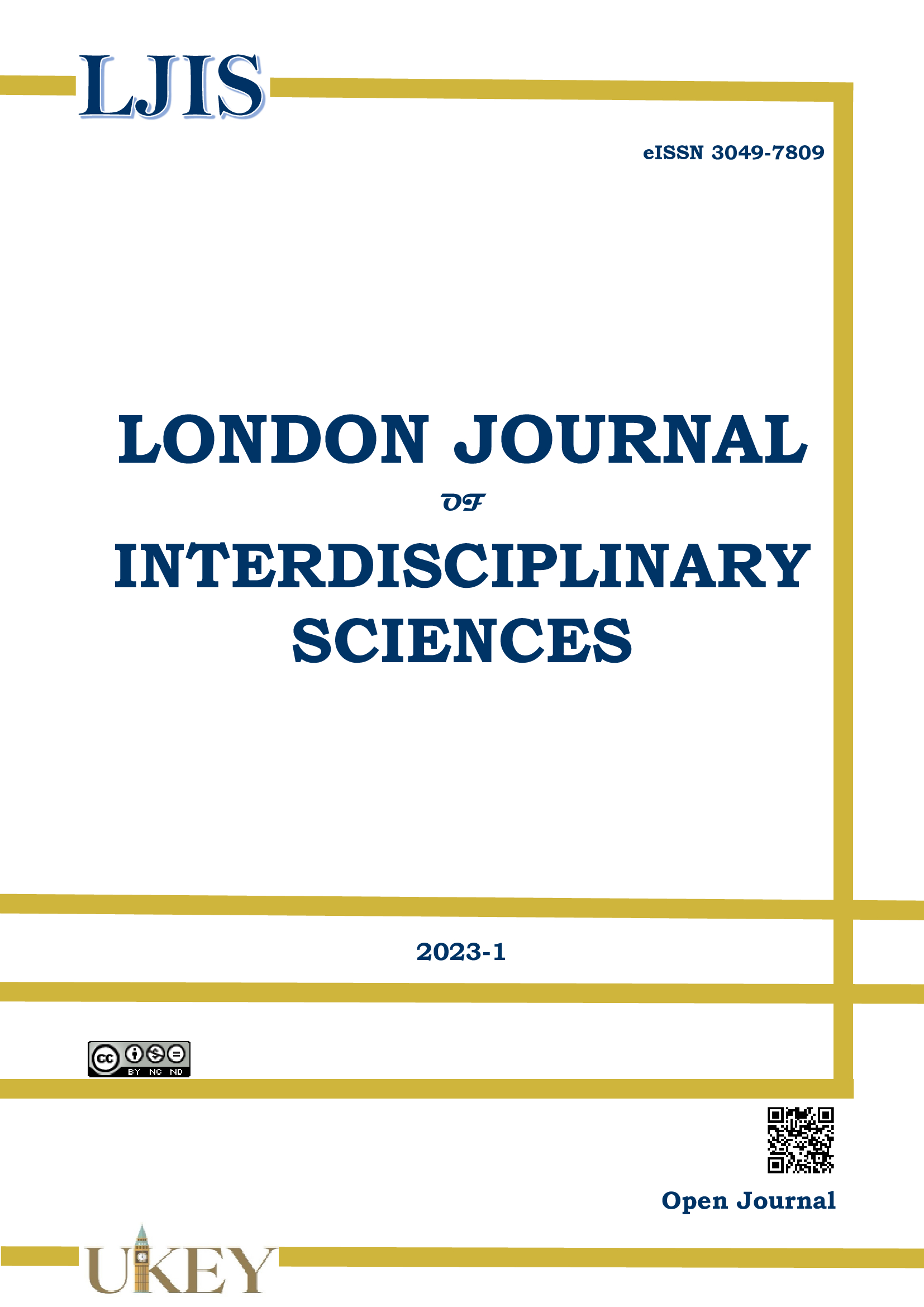 Downloads
How to Cite
Buriak, M., & Makovoz, O. (2023). Agile Change Management of Ukraine's IT Sector's and Value Creation Amidst Conflict. London Journal of Interdisciplinary Sciences, (6), 31–44. Retrieved from https://londonic.uk/js/index.php/jis/article/view/161
License
Copyright (c) 2023 Mykhailo Buriak, Oksana Makovoz
This work is licensed under a Creative Commons Attribution-NonCommercial-NoDerivatives 4.0 International License.
You are free to:
Share— copy and redistribute the material in any medium or format
The licensor cannot revoke these freedoms as long as you follow the license terms.
Under the following terms:
Attribution - You must give appropriate credit, provide a link to the license, and indicate if changes were made. You may do so in any reasonable manner, but not in any way that suggests the licensor endorses you or your use.
NonCommercial- You may not use the material for commercial purposes .
NoDerivatives- If you remix, transform, or build upon the material, you may not distribute the modified material.
No additional restrictions- You may not apply legal terms or technological measures that legally restrict others from doing anything the license permits.